We are so excited to introduce our beautiful holiday portrait choices! Choose the session that works best for you! Only $29 for a half hour session on any of the three scenes below. Wow your friends and family with the always breathtaking "Angel at the Manger," robes are provided and up to four children can be photographed together. This beautiful scene is a portrait you can hang year round and will be a true work of art for your home of your precious boy or girl.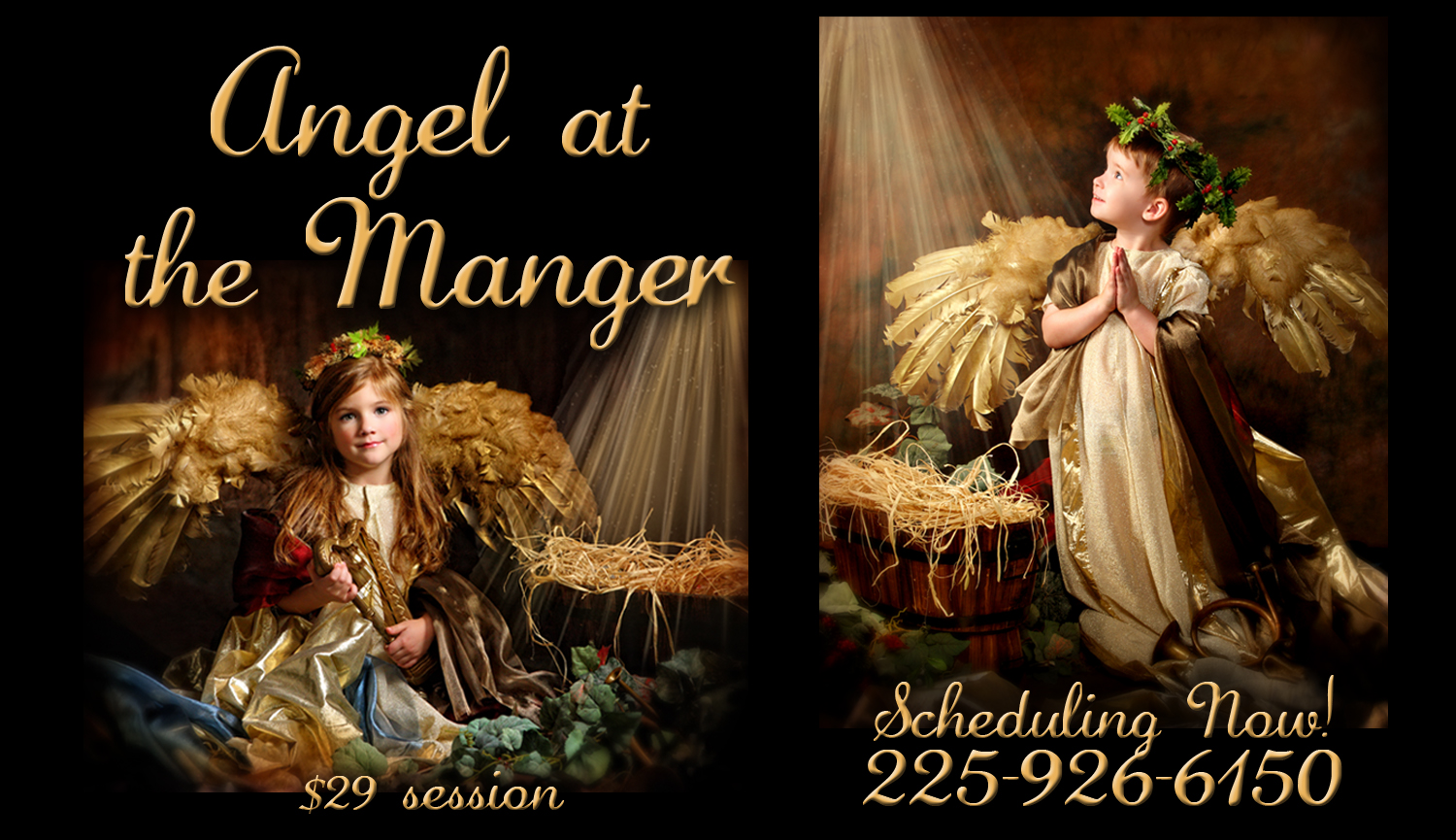 Or choose our classic Christmas scene with presents in front of the tree. Perfect for just the kiddos or the whole family!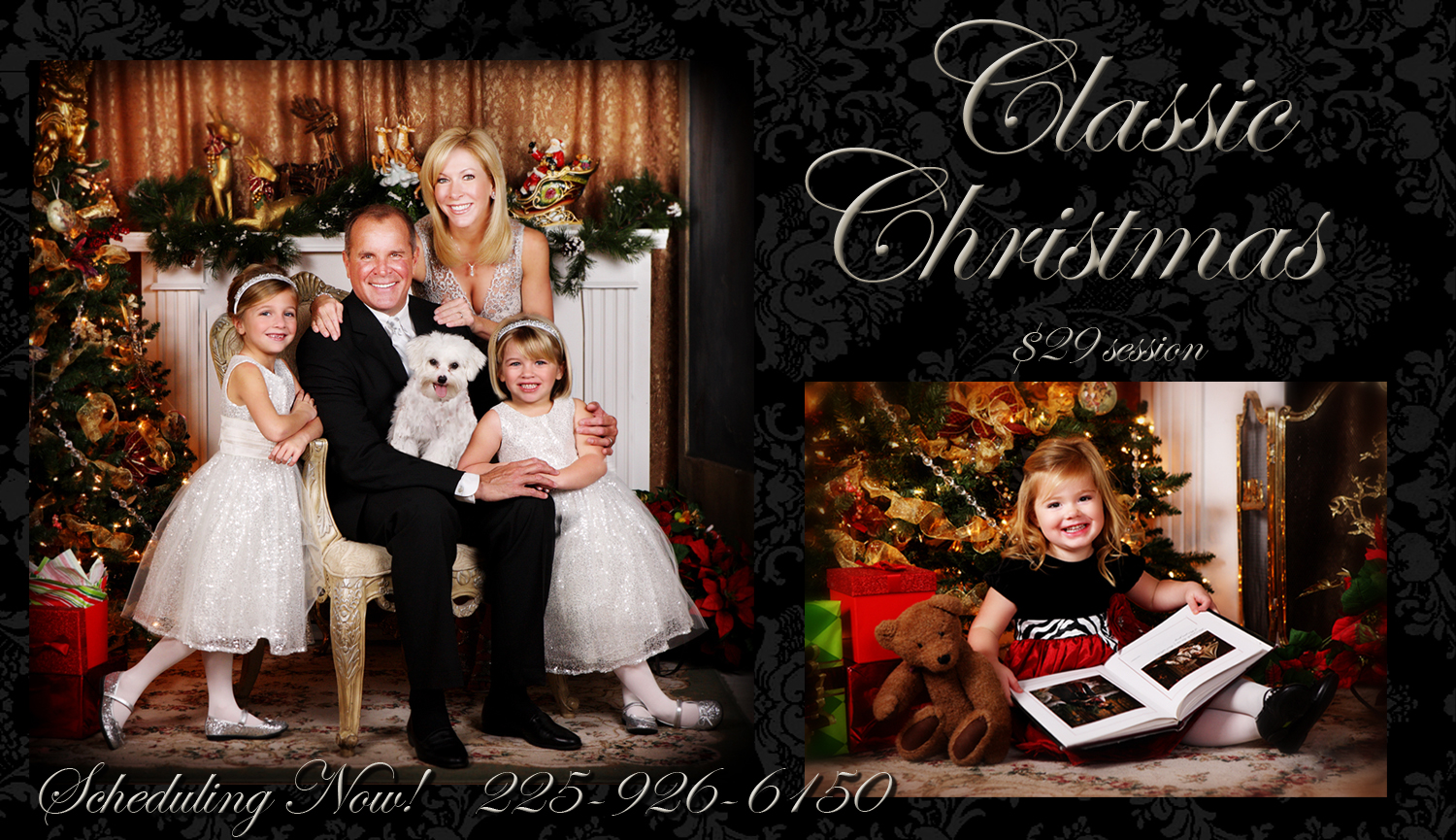 And introducing our exclusive Father Christmas scene. This old world, Victorian style Santa will be here for two days only and is the perfect portrait if you're looking for something new and different this year. He will be here for two days only so be sure to schedule this session right away so you don't miss out!
We will have one more additional scene, "White Lights" that we will be previewing soon! Stay tuned!
Call today to schedule your holiday session, the best times (after school appointments" are always the first to go! Beat the rush and call today! 225-926-6150
Outdoor family portrait sessions also available, $50 for one hour with unlimited breakdowns. See our website for samples.
Beautiful, custom cards available in all shapes and sizes!